Although the current weather is less than ideal, it is June, so it's perfectly reasonable to expect some sun very soon and Newcastle has some great places to relax and catch a few rays. Whether you have a spare hour or a full day, here are some of my favourites to explore.
The Best Beach: Tynemouth
The beach may seem like an obvious when it comes to sunny day activities but that's no reason to overlook the gorgeous seaside town. Grab some fish and chips at Longsands Fish Kitchen and take a walk along the sand, or, if you're like me and really prefer to not find sand in your shoes for weeks, then take a seat up at the prior to enjoy your food sand-free. If you want to make more of a day of it, there are loads of really nice pubs to try when the sun starts to disappear. Many of them even have live music nights and pub quizzes to keep you entertained.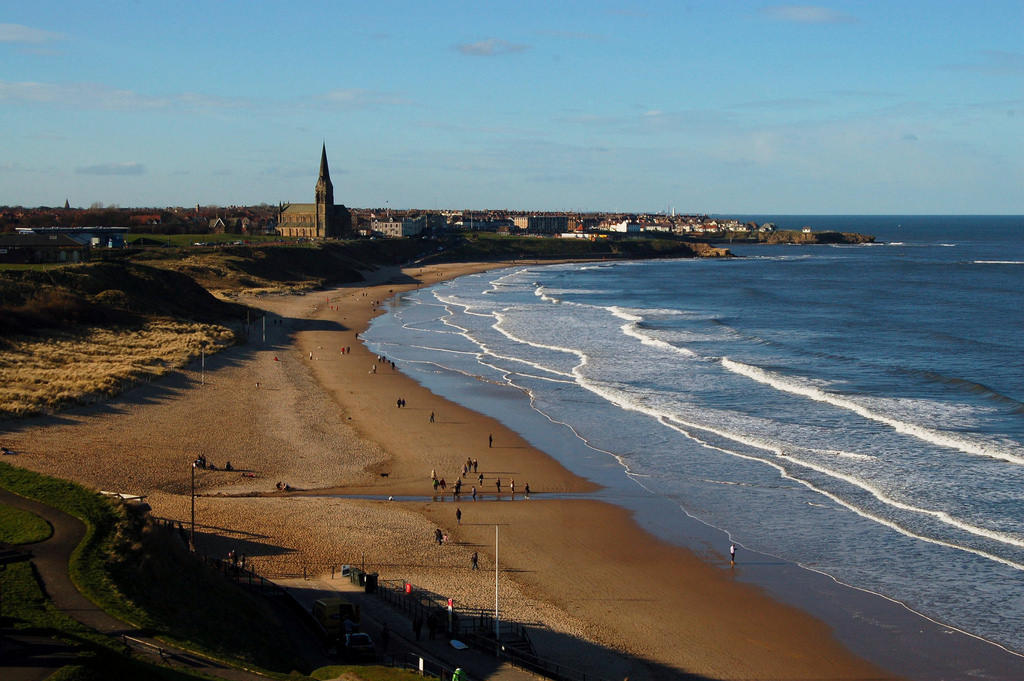 The Best Park: Jesmond Dene
I've said it before and I'll say it again: Jesmond Dene is the perfect place to relax in the sun. Take a BBQ, a frisbee and a rounders set to really make the most of the day or just stop by for a quick walk on your lunch break. It's so big that whilst most parks fill up on sunny days, you'll always find a spot here, although maybe not one big enough for that game of rounders. Even if the weather doesn't improve everyone should take a trip to the Dene petting zoo because any weather is perfect for cuddling bunnies.
The Best Bars: The Quayside
The Quayside is probably not the place you'd choose for a day in the sun but you can't beat it if you have some spare time to kill. The bars here are a winner in summer due to the abundance of outdoor seating, overlooking everyone's favourite bridges. There's a surprisingly upmarket Wetherspoons for those on a budget whilst Pitcher and Piano is great for anyone wanting to splash the cash. Also, if you're craving a beach but don't have time to make it the coast then you can even enjoy the Quayside Seaside, all the irritating parts of the beach with none of the actual fun, what more could you want?
Where are your favourite summer spots? Let me know below!
Katie x
---
This post is in partnership with Easiliving. They offer affordable, quality housing in the Newcastle area, allowing you to really enjoy this amazing city.