In a land of simulators rides, screaming children and people dressed as minions, it can be hard to know where to find a real thrill in Universal Studios, or anywhere in Orlando for that matter. The park seems to focus on making people (read "children") feel like they're part of a film, meaning 80% of the rides involve sitting in front of a screen in a cart which moves slightly to correspond to the things you're seeing. I mean, it's not necessarily a bad thing. I'm sure kids love it, and, being honest, you don't really go to Universal for the rides do you? Any of the roller coasters at Alton Towers or Thorpe Park would wipe the floor with these any day. You come for the experience…or to see Harry Potter World. But don't worry, there's still hope for thrill seekers. Here are five rides that are actually worth the wait, across both Universal parks.
1) The Hulk
Easily the best ride in Universal, The Hulk roller coaster can be found near the entrance of Islands of Adventure, overlooking the lake. Don't be put off by the wait time, which is usually well over an hour, the queue is long for a legitimate reason. Think Rita meets Nemesis all tied up in Marvel themed ribbon and you'll have some sort of idea of where this roller coaster is heading. In comparison to the sub-par children's rides that fill the rest of the park, The Hulk, along with Dragon Challenge (see below), are head and shoulders above the rest.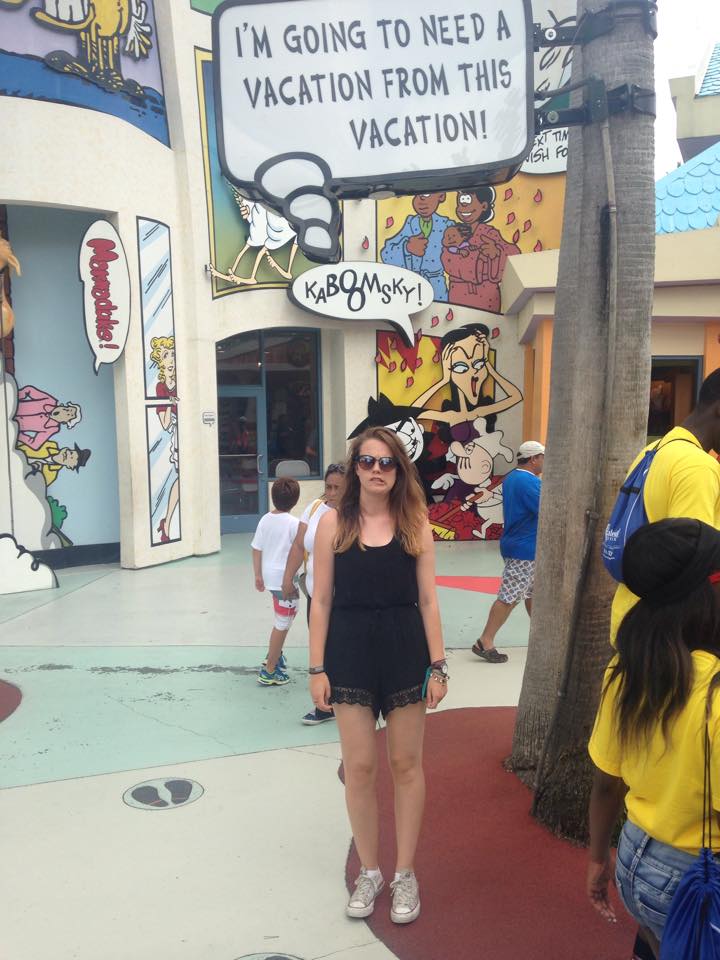 2) Dragon Challenge
Former known as Duelling Dragons, Dragon Challenge has been a main fixture of the park for around 15 years and is currently one of the most unappreciated rides in there. The 10 minute queues may be down to its age, or the proximity to the crowd pleasing Hogwarts Castle and Flight of the Hippogriff, but the ride is far better than it's Harry Potter themed neighbours. When the ride was moved to it's new wizarding home, the concept was changed to feature two trains (which they try to pass off as "dragons") chasing each other, rather than having the two carriages running simultaneously, due to safety concerns. Despite the near misses of the two carriages being the original selling point of the ride, it still remains one of the few 'real' roller coasters worth riding in Universal, and with such a short wait, you may as well give both "dragons" a go.
3) Jurassic Park River Adventure
There are two great parts to this ride. 1) Going through the Jurassic Park gates as the theme music blasts out all around you. 2) The final "escape", also known as a log flume that's been jazzed up a bit to get more people interested. You do get a nice tour to see some animatronic dinos though before you "accidentally" enter a restricted area and get thrown out into the lake. Really, the bottom line of this ride is, if you don't love a dinosaur themed log flume, there's something wrong with you.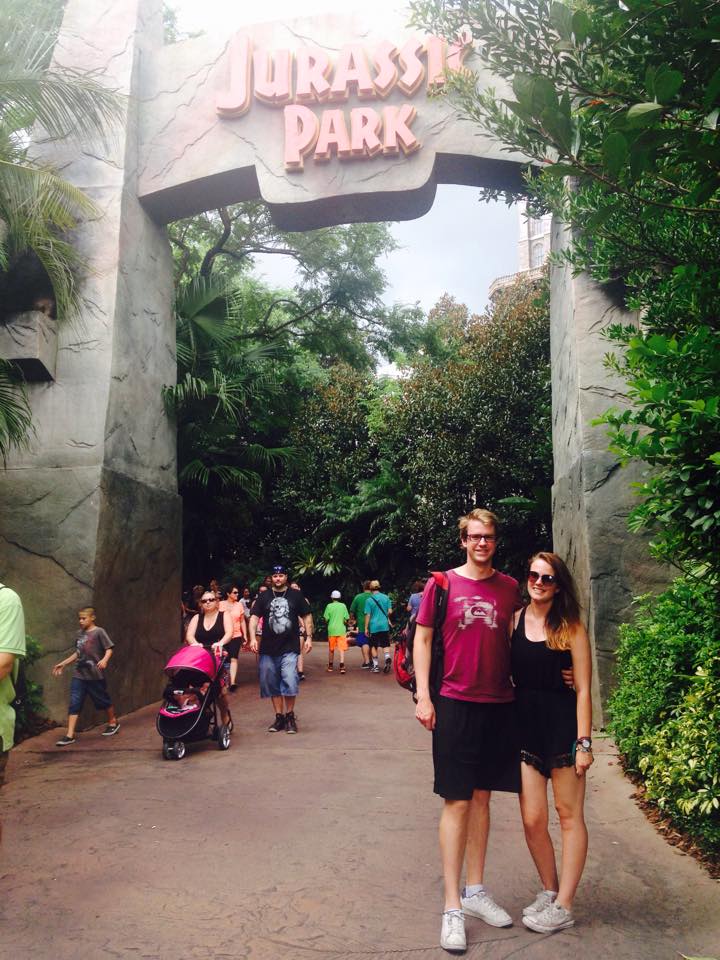 4) Dudley Do-Right's Ripsaw Falls
This may have been my favourite ride. But that may have been because Pete found it terrifying, which was hilarious. It's basically another log flume with much more actual ride and much less nonsense than the Jurassic version. The final drop is longer, steeper and wetter and the build up comprises of lots of smaller drops, just to keep your nerves on edge. Be warned: you will get SOAKED. There's no hiding behind the person in front of you with multiple drops, fountains and waterfalls covering the entire track, purposefully making every inch of everyone is covered in water.
5) Men in Black: Alien Attack
My final choice was between this and the Hollywood Rip Ride Rockit. I originally ruled out Men in Black because it's basically just a copy of Disney's Buzz Lightyear Space Ranger ride. Then I realised that Rip Ride is the same as Disney's Rockin Roller Coaster and had to remind myself that the whole of Universal Studios is just a rip off of DisneyWorld and had to start my whole thought process again. I eventually picked the Men in Black ride because it's different to all the other rides at Universal. While Rip Ride is a real high-thrill roller coaster, it's the worst of its kind in the park, while MiB is interactive and offers the riders a chance to actually be part of the ride, not just watch a simulation. Each person gets a gun and has to shoot the escaped aliens whilst travelling around the track. I was horrendous at it. It was actually quite embarrassing.
Only one of my top 5 rides (MiB) is located in the Universal Studios park, however, this does not mean it's worth missing. Most Universal tickets include both parks so be sure to pay a visit to the Studios to see the amazing Harry Potter Diagon Alley as well as loads of parades and shows. Also, there's a lot of excitement about the new Minion's ride here. Although really, there's a lot of unexplained excitement about minions everywhere. When you're done you can even catch the Hogwarts Express between the two parks. If you're really lucky you can sit with an obnoxious kid, dressed as a Hogwarts student, who will try and perform magic on you. Yay…children.
Has this enticed you to unleash your inner child? Go on, grab your tickets now!
Katie x