At 6am on a warm Las Vegas morning I'm rudely awoken by blinding light streaming into the hotel room. It's Grand Canyon day, the day that me and mum were most looking forward to in Vegas (not the wedding, sorry Chris). And the best part was, we'd booked a helicopter tour to see it in style! We headed downstairs to get picked up by the limo, how fancy, and headed to the tiny airport. All checked in, we met our pilot, an ex RAF man who helps extinguish forest fires in his spare time. We were safe in his hands, but that didn't stop mum squealing in the as we took off. As we were the lightest we got  to sit in the front and, with head sets on, we were ready for mum's favourite part of the whole trip…the selfie. No I'm not kidding, I've never seen her as excited as when she asked me "do you know how to do a selfie?" and my answer was "errr well, yeah." Look how happy she is!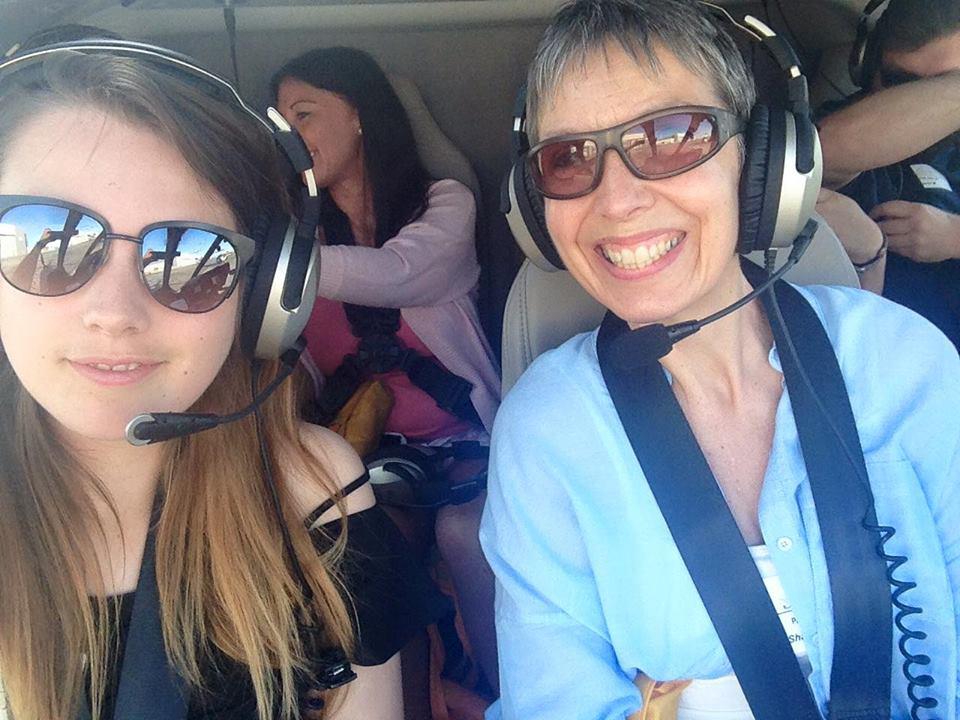 We flew for about half an hour over beautiful desert, mountains and the Hoover Dam, all with our pilot giving us fun facts like a human encyclopaedia. We finally landed in the canyon and it was simply astonishing. I've been putting off writing this post because I just didn't know what I could say about it that'd live up to the experience. Nothing. It truly is something you have to see for yourself. Even when you're there it's impossible to understand the scale of the place. It just goes on forever.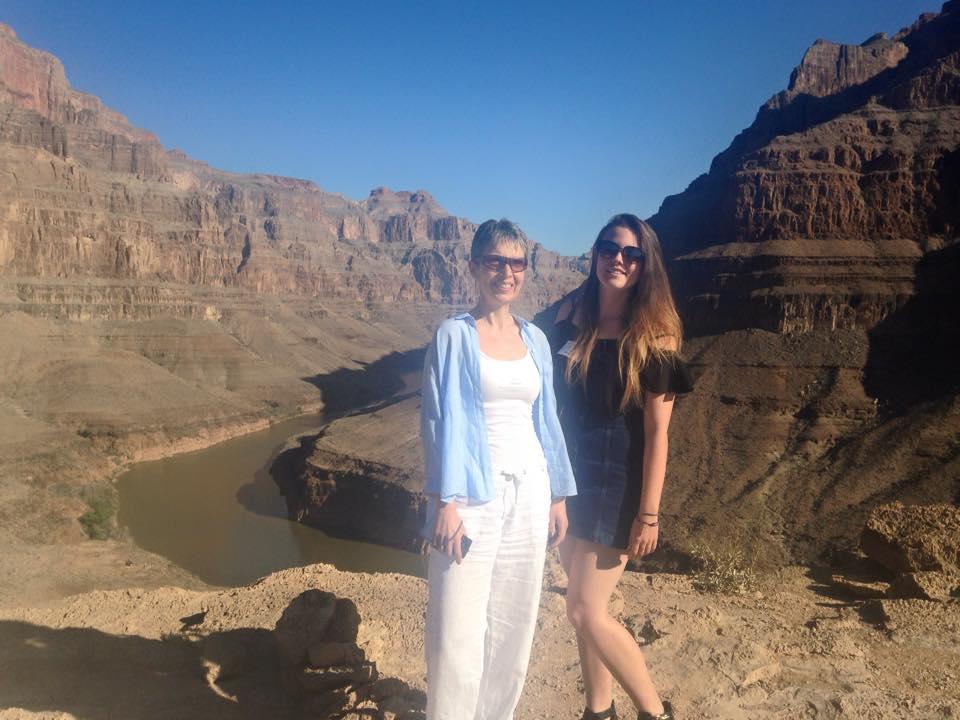 We had a quick breakfast inside the canyon and, despite it only being 7.30am, we headed off after about 40 minutes as the heat was too much, although we obviously had time to take a few pictures (complete with fetching name badge used for the flight). The ride back included a fly down the strip and I even got to help fly the helicopter before landing back at the base and getting the limo back to the hotel. I really could not recommend a helicopter trip to the Grand Canyon enough. A few people said to us that they weren't going because it "wasted a day of fun in Vegas", but really, you can drink and gamble for the rest of your trip, just make sure you see this once in a lifetime place. If you do the tour we did it only took 4 hours, and it was 4 hours we would have usually used for sleeping.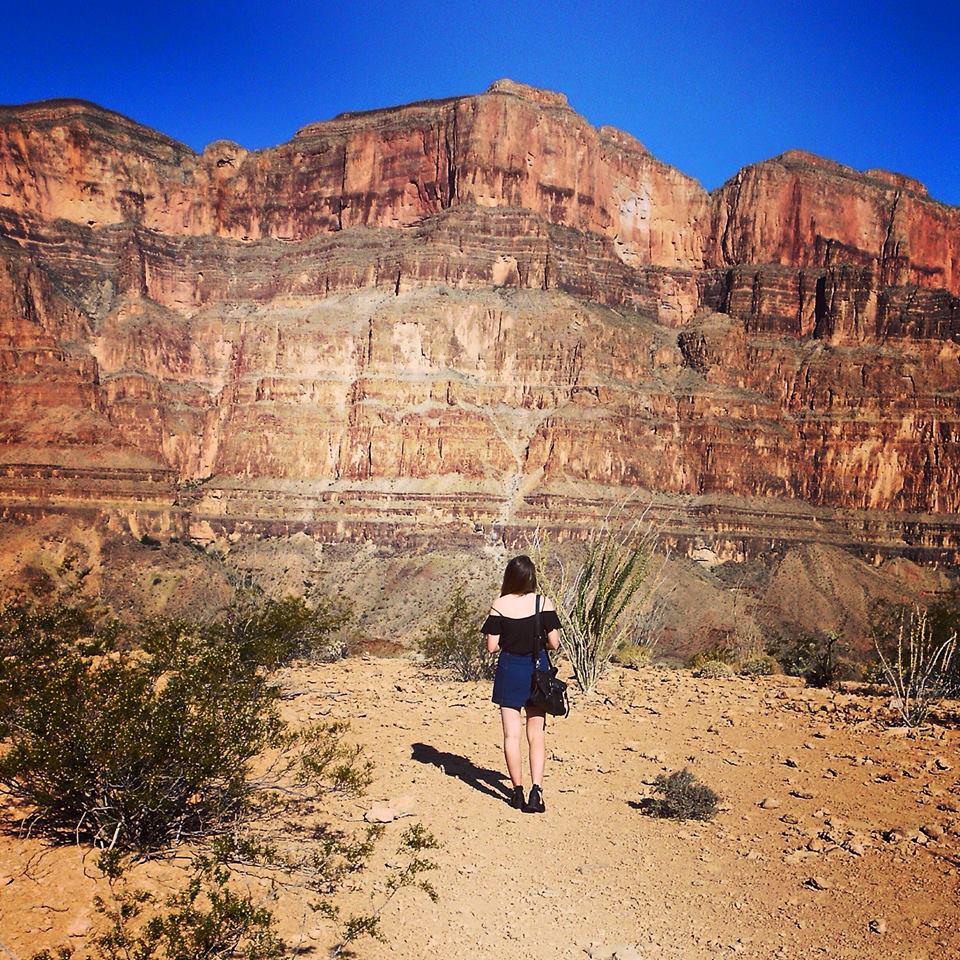 Have you ever been to the Grand Canyon? Let me know all about it in the comments!
Katie x