There are so many theme parks in Orlando that it's pretty tricky to know where to begin (unless you're me and have had your heart set on DisneyWorld for years and years). However, there are two major players in the theme park game, Disney and Universal, so with only four days there, we limited ourselves to these. But which really is the best theme park in Orlando?
The Rest
Despite not going to any of the other theme parks, I managed to work out some information that may help you make a decision:
SeaWorld has pretty good rides as well as the animal shows. Also as we drove past I half expected it to look like an evil dungeon but it just looked like all the other parks to be honest.
Busch Gardens is actually in Tampa….which is a pretty long drive away.
Discovery Cove is the place to swim with dolphins however I'm not sure there's much else there yet non-swim tickets are still three figures.
No one cares about LegoLand. Poor LegoLand.
---
Universal Studios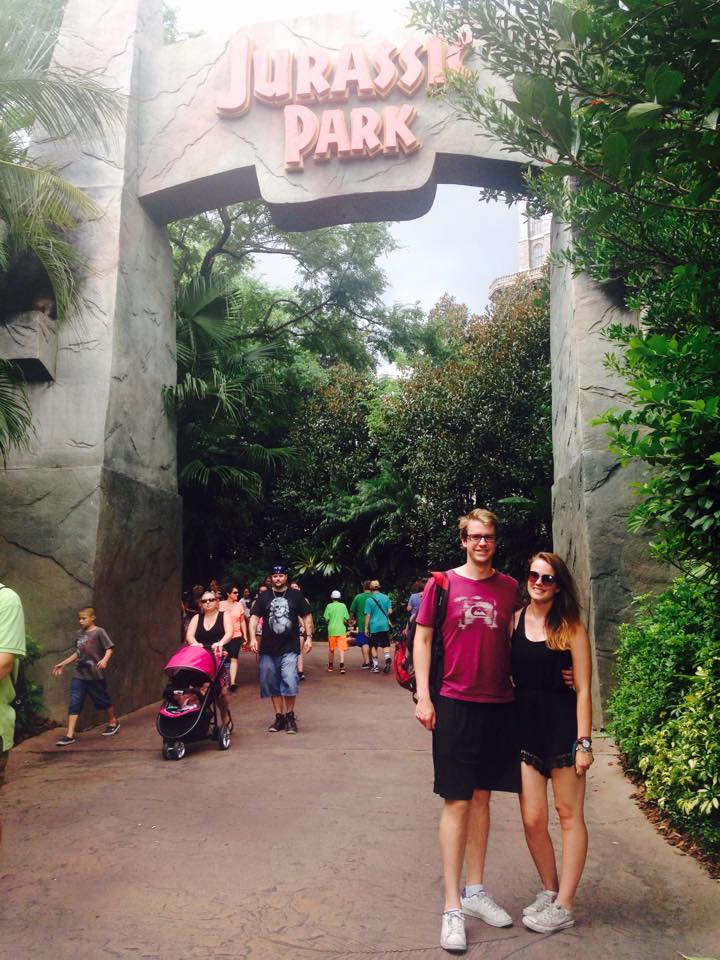 Let's start with the underdog in this race, Universal is made up of two separate parks on the main site, connected by City Walk, an area filled with restaurants, shops, a cinema and crazy golf.
Pros
Its definitely cheaper than Disney at only £122 for an unlimited 14 day ticket that allows you to chop and change between parks as much as you like.
Their resort hotels are also cheaper. They've even just opened a budget hotel on the grounds although I have no idea of the quality or what they think of as "budget".
The best rollercoaster is definitely at Universal. The Hulk at the Islands of Adventure park is one of the only rides that would be at home somewhere like Alton Towers while most of the other rides across all of the parks are just trying to appeal to kids.
The Wizarding World of Harry Potter is simply incredible. I like Harry Potter as much as the next guy but I wasn't expecting to be so taken aback by the replicas of Diagon Alley, Hogsmeade and Hogwarts. You could tell that some people had come specifically to spend their entire trip in this area of the park. We tried to avoid them.
They served giant turkey legs. That is all.
Queuing wasn't too horrendous as they often played clips from films and had interactive games throughout the queues.
You can add entry to Wet n Wild to your ticket for only £10 although we didn't get to go as it thundered whenever we tried to.
Cons
It simply isn't as iconic as Disney. I truly realised this when I was standing watching a parade that featured Minions and Dora the Explorer. This isn't a magical place where dreams come true, it's a theme park with characters in. There's no consistency as Universal makes any old film while Disney has a distinct style. 

The variety of food was pretty poor. It was pretty much turkey leg or nothing.

90% of the rides where simulators. I think they've assumed that people want to feel as though they're in a movie so you just get put in front of a screen in a moving box rather than on a real rollercoaster. 

You couldn't just go into Hogwarts. The only way in, as far as I could tell, was during the queue for the Harry Potter (simulator) ride. They didn't even have a great hall. 
---
DisneyWorld
DisneyWorld is quite possibly the most famous theme park in the world. It consists of four separate parks as well as two water parks and a downtown area.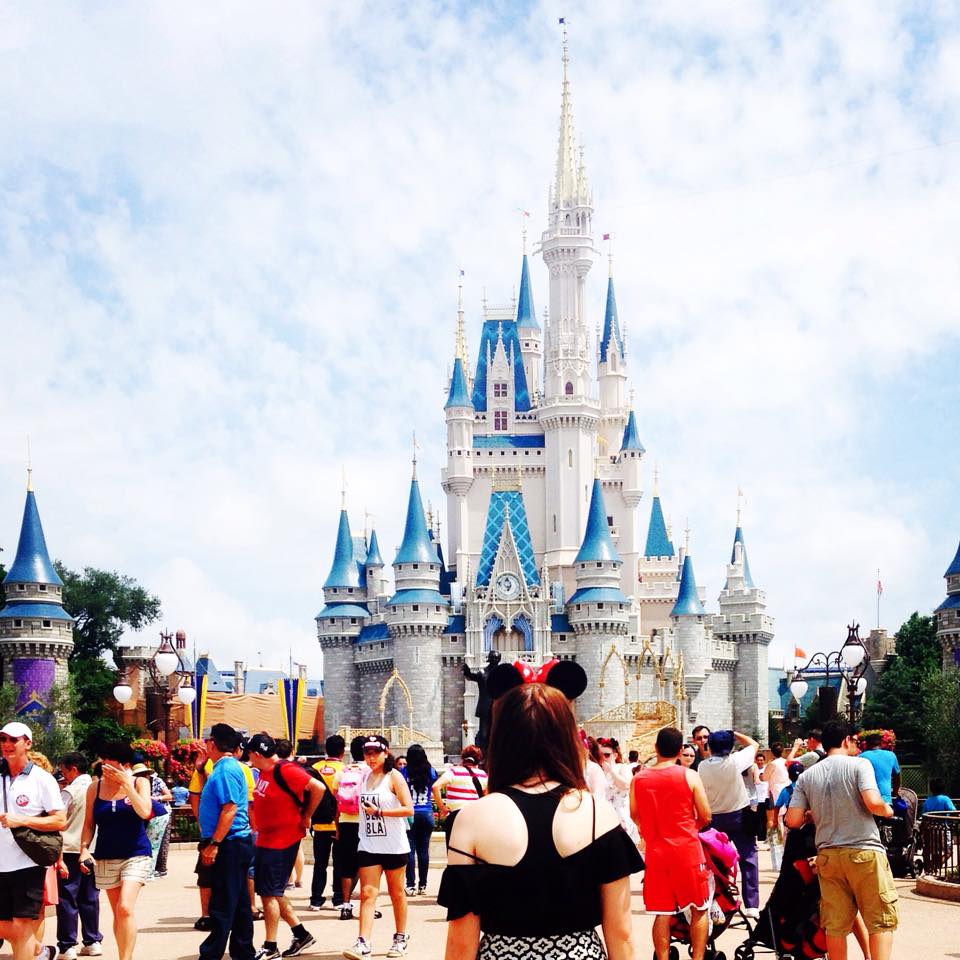 Pros
The Disney factor. Everything is just so magical. It's completely cut off from the outside world making it the perfect place to escape.
The parades and characters are iconic and they don't shy away from reminding you. They have a light show before the fireworks every night that runs through some of their best achievements and it really is awe-inspiring to see what one company has achieved.
They had a few shows such as Monsters Inc Laughing Floor which we went in to rest our feet and actually found really entertaining but it's the musical shows throughout the day such as the Lion King that are truly something special.
The Animal Kingdom park was fantastic. I've only experienced safari-theme park hybrids in the form of Flamingo Land so I wasn't optimistic but they combined the two so well. The park featured a fantastic rollercoaster and a 20 minute safari featuring rhinos, elephants, lions and more.  
The variety of food is so much better, especially outside of the Magic Kingdom.
I got to wear Minnie Mouse ears without seeming weird.
The Magic Kingdom is open till 12am every night so there's plenty of time to squeeze everything in.
Cons
It's crazy expensive. A two day ticket which didn't allow park hopping cost £144. That's crazy.
Everything is so spread out. You definitely need to drive between parks and the downtown area (which has free parking, thank god).
The rides are all for children so don't expect anything too high adrenaline.
The kids are more irritating because they're dressed like princesses and act like they own the place.
---
Conclusion 
On paper, Universal comes out on top but I really can't ignore the magical Disney factor. Disney will always be my spiritual home. If you're looking for high quality thrill rides then neither are really going to satisfy you. Universal is for film lovers and Disney is for big kids, but I'd definitely recommend going to both of you can.
For more info on Orlando theme parks, check out my Top Tips.
Katie x