The Basics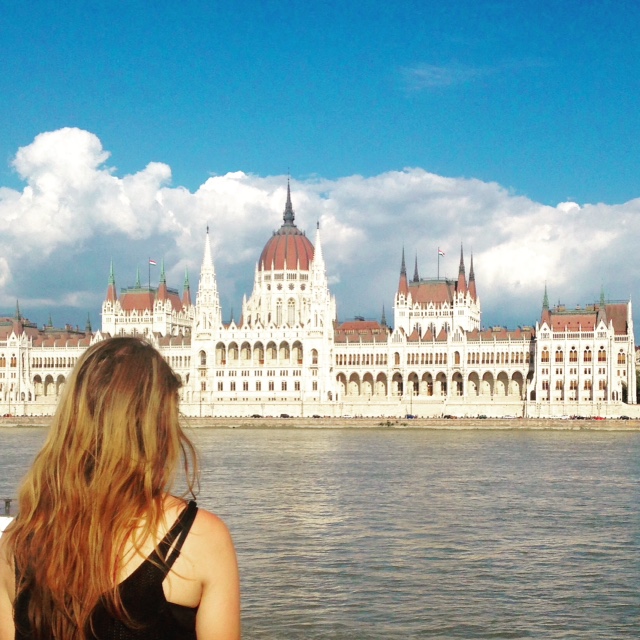 Where: Budapest, Hungary
Currency: Hungarian Forint (Approx 365 to the £ which gets very confusing)
Language: Hungarian but English is fairly widely spoken especially by people working in tourism
Climate: The high season of June to September is hot, hot, hot but in the winter (November to February) wrap up warm and prepare for snow
What To Do
Thermal Baths: Relaxing the famous spas is a common pastime for the locals of Budapest. With the city sitting on a network of over 125 thermal springs, there are loads of different bath houses to choose from but the most popular with tourists are Szechenyi and the smaller Gellert. Both are incredibly intricately decorated with dozens of pools often* complete with a slightly round Eastern European man tutting at you which really adds to the authenticity of the experience. (*Cannot promise this addition).
Look Out Over Pest: The amazing pictures you see of Budapest from above are usually taken from one of Buda's many hills and lookout points, one of the most popular of these being the Fisherman's Bastion in the Castle District. You can take the funicular (which I'm still convinced is just a fancy name for a cable car) to the top or, if you're feeling thrifty, or just plain healthy, the walk is well worth it.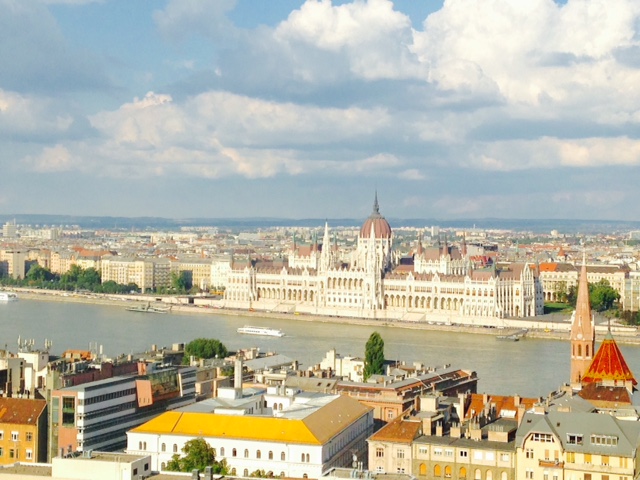 Escape Rooms: You can visit an escape room in almost every city in Europe nowadays but the biggest and best are reserved for their original home in Budapest. Locked prides itself on being the most realistic game in the city but there are literally countless options from fiendishly tricky mental challenges to lifelike horror scenarios.
Buda Castle: Buda Castle is, surprisingly enough, the crowning glory of the Castle District. It's well worth a visit, especially if you've already climbed the dreaded hill for a look at the view. Many different guided tours are available and the castle houses many national museums but you can walk around the grounds for free!
Ruin Bars: Budapest is famous for it's quirky nightlife and this is centred around the world renowned ruin bars. Szimpla Kert is one of the oldest and most popular of these. It's a maze of bizarre decorations and hidden nooks and crannies and is sure to capture your attention for hours.
Eat Goulash: An Eastern European staple, goulash is a beef stew often served in a bread bowl. You can find it at pretty much any food serving establishment, and goes pretty well with a refreshing Hungarian beer (apparently).
Hungarian Parliament Building: Whether you choose to view it from afar or up close, you can't miss the Hungarian Parliament Building. Literally, it would be fairly hard to miss. You can even take a look inside if you visit when parliament isn't in session.
Sziget Festival: For a week at the end of August, a small island in the middle of the Danube becomes a music Mecca with people all over the world flocking to Budapest for Sziget festival. A celebration of music and art, the event attracts some of the world's biggest music stars along with independent local artists to create what it calls the "Island of Freedom". 
Getting Around
Budapest is served by an integrated system of trams, metros

and

suburban trains run by BKK.
The cheapest option is to get a

travel card

for the duration of your trip. This will allow you to use all of the BKK transport. There is also an option to buy a

group travel card

for up to 5 people which works out fairly cheaply.
To get to the city from Budapest Ference Liszt Airport, take the public bus 200E to the nearest metro station, Kobanya Kispest. From here you can get a metro to the city centre and onward to your final destination.
Where To Stay
Budget
Budapest is a really popular destination for young so there are countless hostels available in the centre of the city. Due to nature of the city, there are plenty of party hostels around, such as Carpe Noctem, where solo travellers can pick up some new friends. Don't worry if that isn't your style though as it's easy to find somewhere a lot more relaxed such as the 7×24 Central Hostel. Rates across the city start from as low as £8 a night for a bed in a shared dorm and £20 a night for a double private.
If you're travelling in a group, AirBnB offers some amazing apartments for rent in Budapest. Because of its Eastern European location, you can find some amazing properties for a fraction of the UK or US price.
Because accommodation is relatively cheap here you may find that your budget stretches to a

hotel.

For around £60 you can get yourself a double room at the Mirage Fashion Hotel or Brody House, both just a few minutes walk from popular landmarks.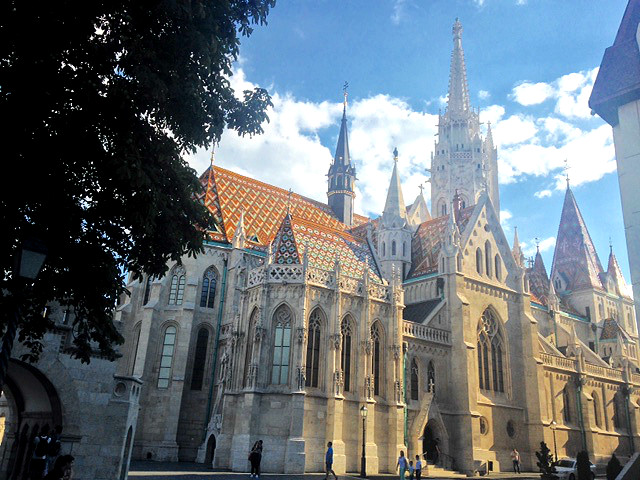 Splurge
Boscolo Budapest: Stunningly beautiful inside and out, the luxurious 5 star Boscolo Budapest houses a spa as well as several restaurants. It is also the most marble that I've ever seen in one place. With rooms starting from £100 a night, it's pricey for Budapest but fairly reasonable in comparison to other similar hotels around the world.
Iberostar Grand Hotel Budapest: Not quite The Grand Budapest Hotel from the film but the Iberostar manages to make the name proud. Combining classic architecture with modern design, the hotel is in a prime location, with many rooms boasting great views of Liberty Square.
Top Tips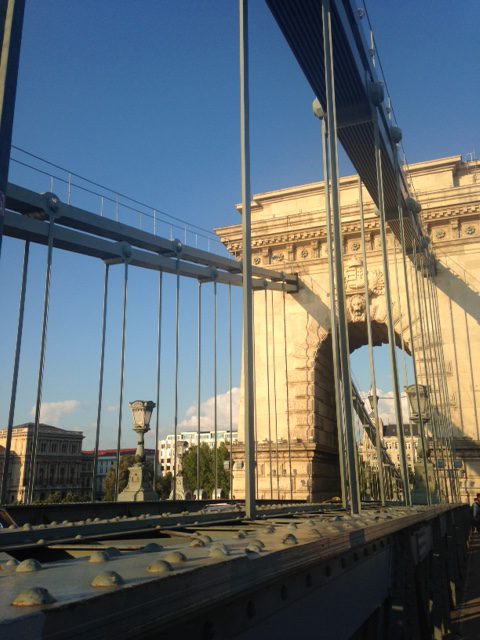 If you see yourself visiting multiple paid attractions then a Budapest Card would definitely save you money. The cards are available for 1,2 or 3 days and get you unlimited public transport as well as entry into 12 museums and spas.
When planning your trip, remember that, in Budapest, museums are closed on Mondays.
Be sure to prepare for the weather. Budapest can get very cold in the winter and very hot in the summer and you'll be spending a lot of time outside. Not bringing the right things to deal with the conditions could seriously ruin your trip.
If you're planning on visiting Sziget festival, buy your tickets in advance. They get more and more expensive as the event gets closer. Same when booking accommodation if you choose not to camp on the island.
Have you been to Budapest? What would you suggest?
Katie x