Now I love a festival, probably more than most people. The music, the food, the friends, the laughing at others who completely disregard normal standards of behaviour. But what's the best way to improve a festival? Turn it into a holiday! So with festival season in full swing, here are 6 of the best festivals around the world that are worth the camping and greasy hair.
Glastonbury, Great Britain
Based on the premise of community and sustainability, Britain's biggest festival still has the power to compete on the global festival scene. With 1000 acres of ridiculously well designed farm, you can find everything from chart topping acts to dance lessons to pottery classes. Glastonbury is definitely more than just the music and with an incredibly varied program, you can truly find something for all ages and tastes. Don't miss a late night party in the infamous Shangri La and be sure to fully explore the sight to discover hidden treasures such as the samba bus and the forgotten forest. You'll have to be on the ball to get tickets though as it's known to sell out within minutes. Good luck!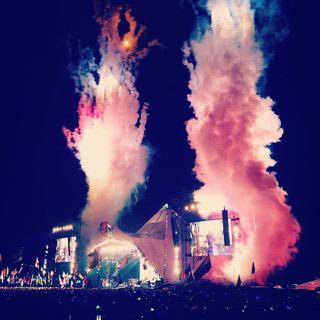 Coachella, USA
Located in the California desert, Coachella is a festival Mecca where it's almost against the law to be without a flower headband and glitter. Spread across two weekends in April, you definitely won't need to pack your wellies as you brush shoulders with countless celebrities as the rest of us scroll through the endless Instagram posts, filled with envy. Combining the hottest music stars with up and coming acts and art installations, Coachella is perfect for those who want to kick back and relax whilst experiencing the buzz of one of the world's biggest festivals.
Tomorrowland, Belgium
Every year thousands of people from all over the world descend on the small town of Boom in Belgium for a celebration of electronic music that's like nothing else you can imagine. The world's best DJs provide the entertainment at Tomorowland, along with incredible sets and stages, until the early hours of the morning. Whilst it's very likely that you won't sleep all weekend, it is definitely an experience not to be missed.

Fuji Rock, Japan
Set in the stunning Japanese mountains, there's always something new to be found at Fuji Rock. With remote, quirky stages hidden around the site, you may need to hike or take a gondola to reach some of the entertainment. They hit a perfect balance of huge westerns acts and eastern favourites to give an authentic experience where you can get a taste of Japanese culture whilst still being able to find something to sing along to.
Sziget, Hungary
Sziget, in the Hungarian capital of Budapest, takes over a whole island in the middle of the Danube for a full week of music, art, performance and fun. The self-named "island of freedom" also features a beach for those who like to sweat off a hangover and is an easy train ride back into the city. With music only starting at 3pm, the morning gives you plenty of time to explore the quirky city. I'd highly recommend a trip to the world famous bath houses, both for the cultural experience and availability of adequate cleaning facilities. You'll really need it.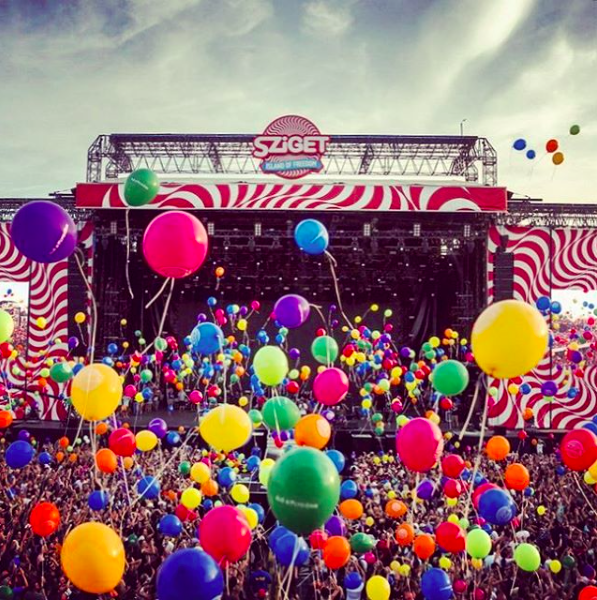 Rock in Rio, Brazil
A city famous for carnival is sure to put on a pretty special festival, and Rock in Rio does just that.It claims to be the world's biggest music festival after branching out to include locations in Las Vegas and Lisbon. Unlike many festivals, the actual headliners continue into the early hours of the morning, for those who really fancy seeing Rod Stewart at 2am (no, really), but they are supported by a wide variety of DJs and dance acts if that's more your style.
What's your favourite festival? Let me know below!
Katie x