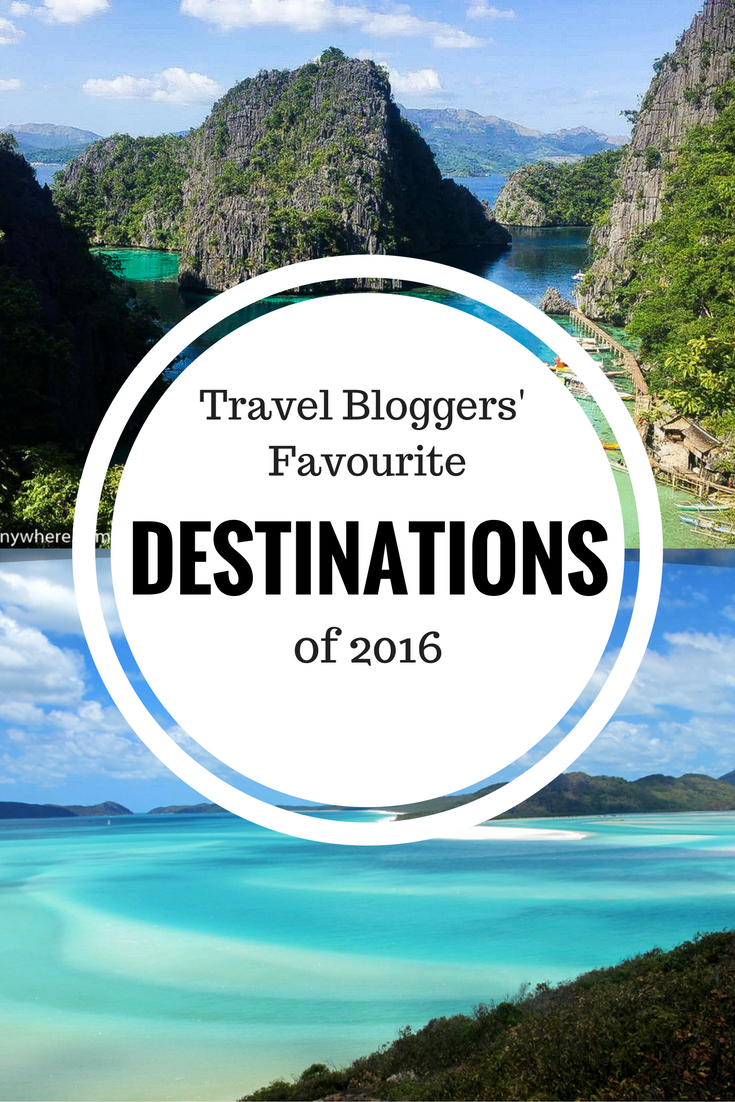 2016 is nearly over and although I will not be sad to see the back of it, I definitely can't complain about the amazing experiences travel has brought me this year. As a celebration of the year we're saying goodbye to, I asked some travel blogging pals to tell me all about their favourite destinations of 2016. I dare you to not add at least one of these to your bucket list!
---
Whitsunday Islands, Australia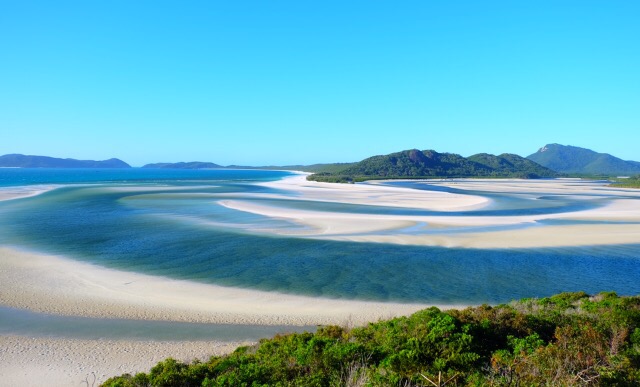 by Rebecca from Bee Wanderlust
My favourite destination of 2016 was definitely Whitehaven beach, on the Whitsunday Islands on Australia's East Coast. I spent 3 days, 2 nights sailing around the Whitsunday Islands. Whitehaven beach is only accessible by boat and boats race to get there first and experience the pure white silica sand before anyone else. We arrived first as the sun rose at 6AM, the tide was out and the views from Hill Inlet were a breathtaking fusion of colours. Running across Whitehaven beach is spectacular, the sand is unlike any I have felt before. Pure white and soft, you can't stop submerging your hands in it. I love beaches and this was without doubt the most beautiful, unbelievable beach I have been to in my 22 years, a highlight of my 2016.
Find more from Rebecca here:
---
Lagodekhi National Park, Georgia
Marinel from Brown Gal Trekker
In 2016, I was lucky to hop on the opportunity to explore the Republic of Georgia as a hiker.  One place that remains in the back of my mind is Lagodekhi.  It's a National Park whereby one treks over 3 days to see the highlight called Black Rocks lake.  The hike up is rather gruelling as it is uphill the entire time and then you have to walk back down with the same amount of elevation.  But the effort and time to get there were remarkably worth it.  I intended to do the trek solo but by fate I was accompanied by a fellow solo hiker from Israel.  It was magical to finally reach the lake.  From our side, we can easily look across the lake and remind ourselves that the other side was actually Russia.  In fact, a cow path connects our side to the Russian part of the lake.  Of course, we didn't dare cross.  We were happy and content to enjoy our side of this beauty while immersing ourselves in the sweet sound of solitude.  This is just one of the many jewels you can find in Georgia. I don't doubt that Georgia will be the future hub of tourism in Europe with its lovely mountain trails, culture, food and local people.
Find more from Marniel here:
---
Moscow and St Petersburg, Russia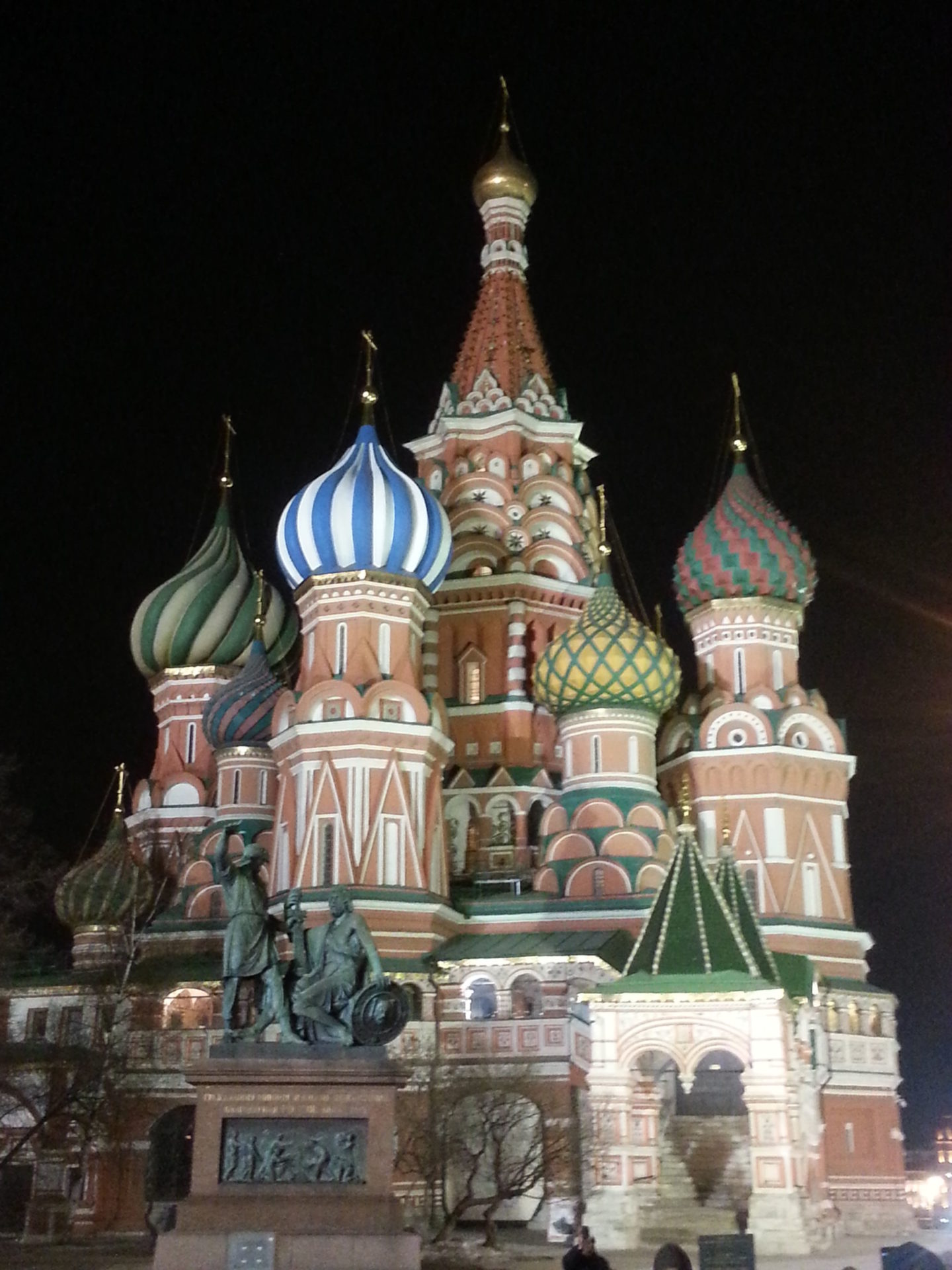 By Rohan from Travels of a Bookpacker
We arrived in Russia with no real expectations and left completely awe-struck. In Moscow we felt completely emerged in a new culture and spent our days wide-eyed and open-mouthed looking at everything from St Basil's Cathedral to the grand, museum-like metro stations. We tried all kinds of Russian cuisine and fell in love with 'syrniki' – small cottage cheese pancakes served with berry sauce. The people were so friendly and, despite their almost complete lack of English, tried to help us out wherever they could. 
This hospitality continued in St Petersburg, as did the spectacular architecture. We lost ourselves in the hundreds of rooms of the Hermitage Museum and spent hours wandering the water front admiring the views. St Petersburg had a much more European feel with pretty bridges, huge shopping streets and endless beautiful buildings. Russia was such an interesting and impressive place for a city break, we would love to go back to explore some different areas of this ginormous country!
Find more from Rohan here:
---
Sziget Festival and Budapest, Hungary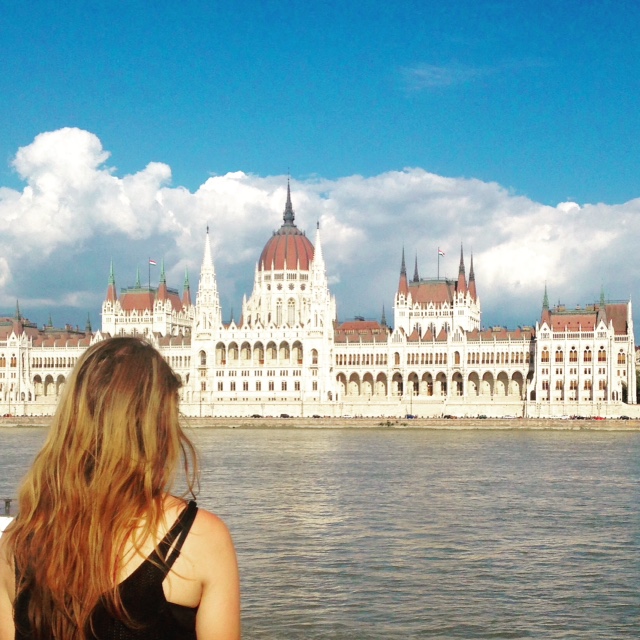 By Katie from Real World Runaway
If I'm being honest, my favourite travel experience of 2016 was NYC but as we've already got New York covered, I thought I'd go for something a little bit different. This year, I went to my first international festive, Sziget, in Budapest. Whilst I'm no stranger to a good festival, this was something a bit different, with a huge variety of music and art taking place on a little island in the middle of the Danube. From yoga classes to circus performances, there was something to do at every hour of the day but if you got tired of that then Budapest was just a 15 minute journey away! I instantly fell in love with the city, from the amazing architecture to the spas and the laid back lifestyle (not to mention the £1 beers). Sziget is definitely perfect for anyone wanting to experience a European festival whilst not straying too far from civilisation!
---
New York City, USA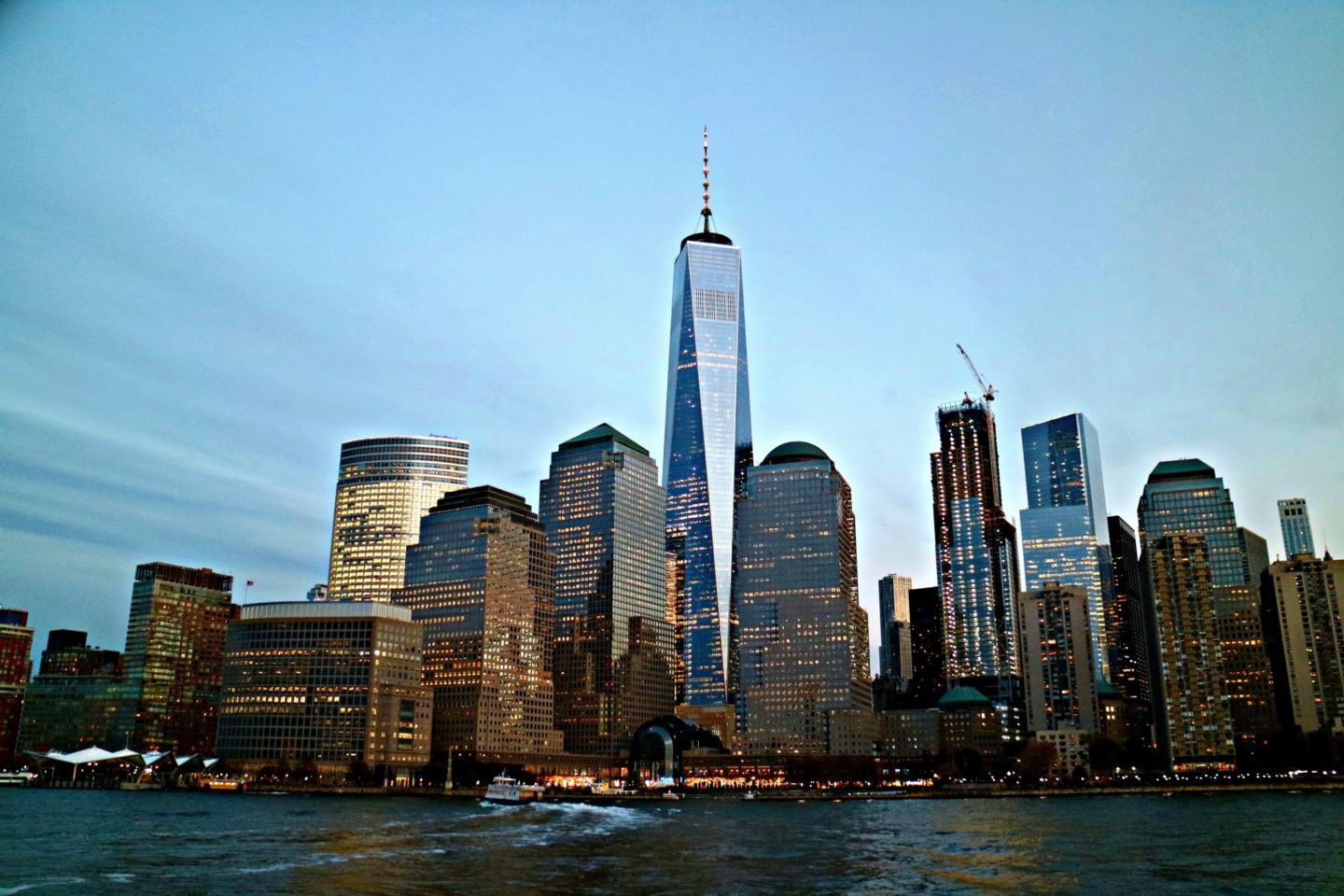 By Kariss from Shy Strange Manic
I was lucky enough to head over to the USA twice this year, and New York has made a real mark on me.  We went over for Thanksgiving week, and the city has a real buzz and a energy that you can almost feel in the air.  It's a bit of a cliché but there really is an magical quality to New York, especially at this time of year.  The unique layout makes it so easy for explorers to find there way around, and I was surprised to find how small it really is.  The real gem for me here is the architecture, the art deco style in particular looks like something straight out of a 1920's film, and central park in the fall is simply stunning!
Find more from Kariss here:
---
The British Virgin Islands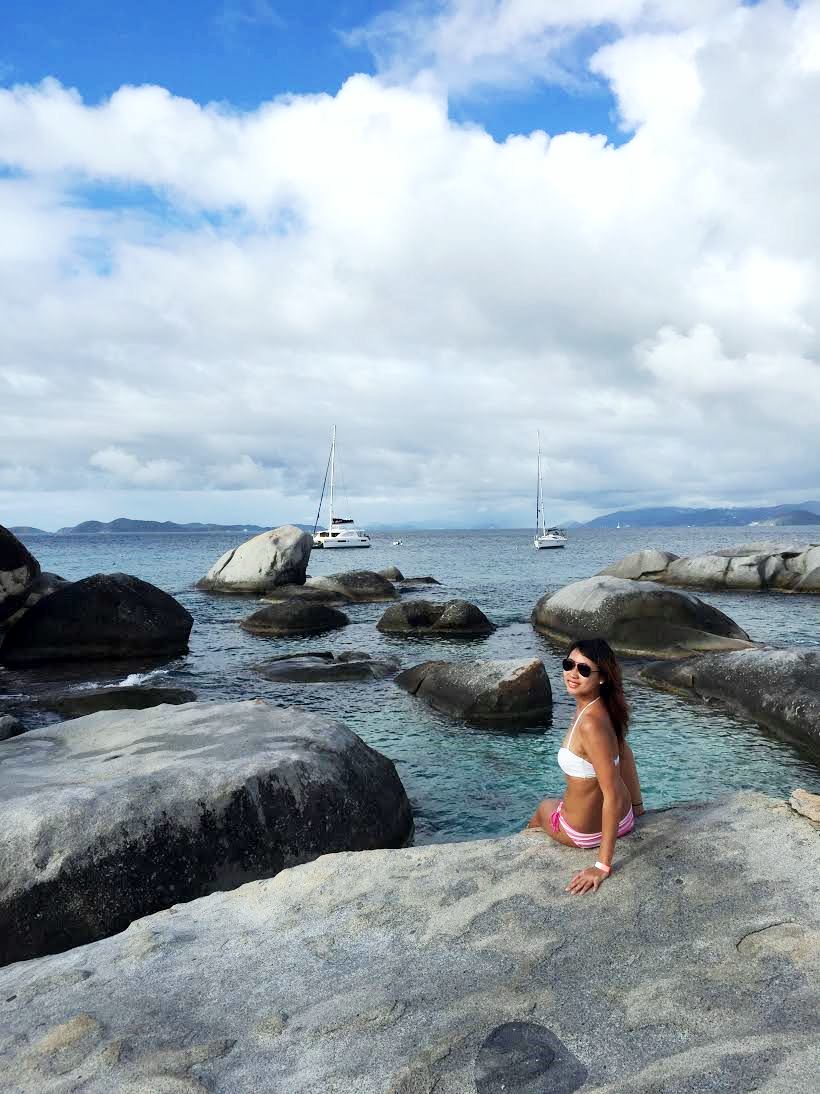 By Kristin from Sg Dive Girl
It was a cold winter's day in New York City when I packed my bags and ventured out in search for warmer seas. I found myself on a cruise heading towards the Caribbean, and my spirits lifted as the air turned a more comfortable temperature. While the entire trip was amazing, filled with sun, sand and sea, my favorite destination has to be Virgin Gordo in the British Virgin Islands. I visited The Baths, a fascinating place with huge granite boulders littering a pristine white sand beach, where I could lie back and enjoy the sight of turquoise waters glimmering under the sunlight. There was also a trail that led me on a winding path up and down rocks and through shallow pools of seawater, offering a sense of adventure and many beautiful photo ops along the way!
Find more from Kristin here:
---
Burgos, Ilocos Norte, The Phillipines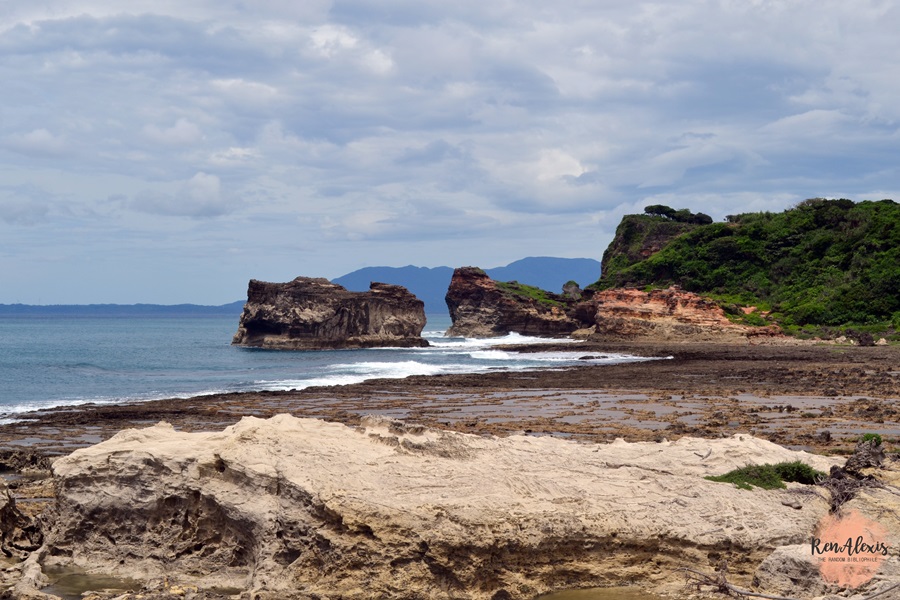 By Renee Alexis from The Random Bibliophile
My favourite trip would have to be the Northern Philippines trip I had with my girlfriends. We went to seven (7) different places in a span of 5 days and my favourite destination would have to be the Kapurpurawan Rock Formation in Burgos, Ilocos Norte. The Kapurpurawan Rock Formation is the most stunning place I've seen in all of our Byaheng Ilocos adventures. It is a one-of-a-kind art created by nature herself. The stunning work-of-art is located on the rocky coast of Burgos, Ilocos Norte. It is known for its creamy white and streamlined limestone formations, which have been sculpted by different oceanic and weather forces, thus it is called Kapurpurawan, which is from the root word "Puraw" – a native word (Ilokano) that means pure or white.
Find more from Renee Alexis here:
---
Bellingham, Northumberland, UK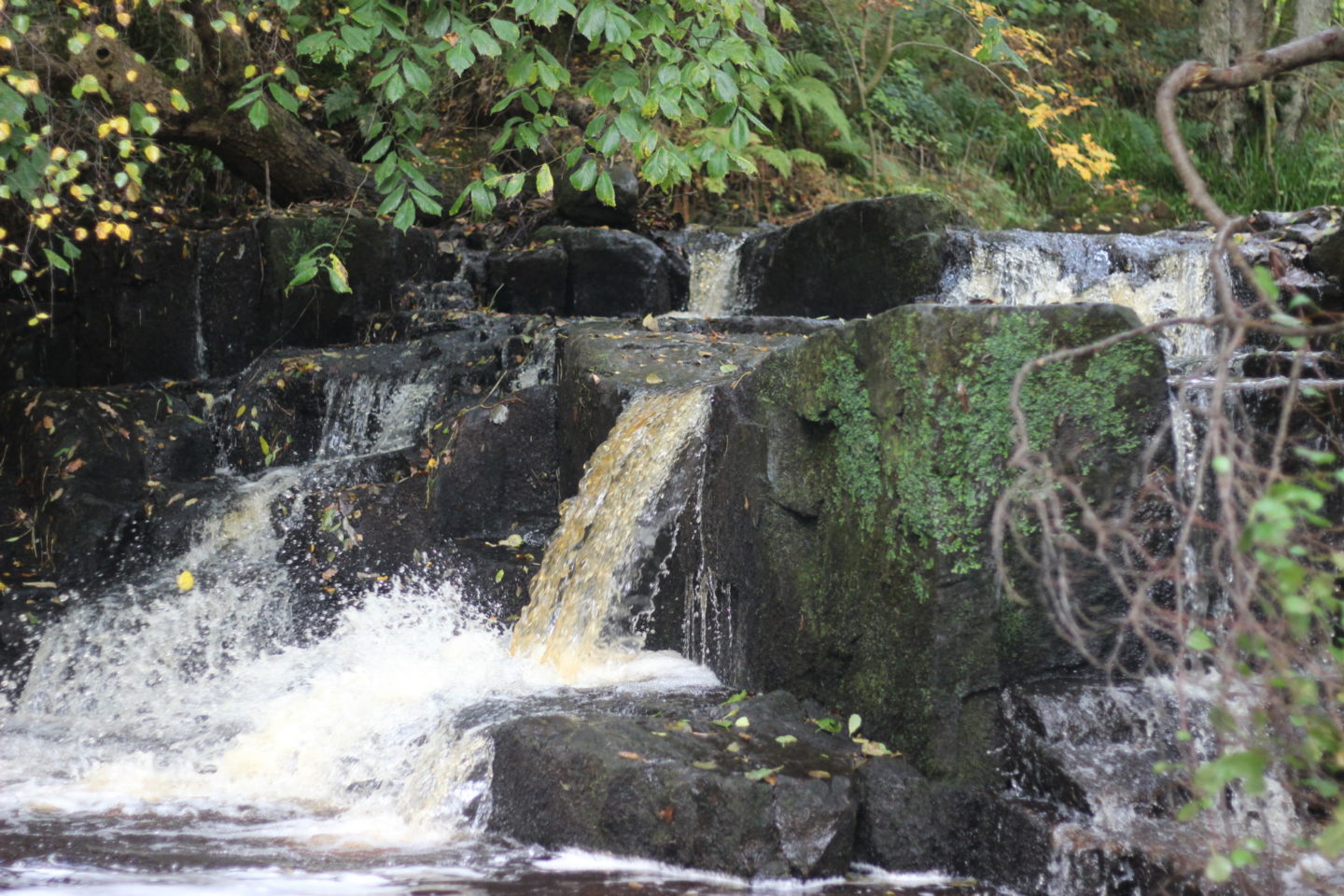 By Yasmina from The July Journal
The best place that I have been to this year has to be Bellingham, Northumberland. I love it! A short drive away from Newcastle upon Tyne, it is the perfect getaway with the family for a weekend or as a day trip with your partner. The Hareshaw Linn walk is beautiful and you end up at an amazing waterfall. There's some really nice shops and little cafes or pubs to have something to eat including The Riverdale Hotel where you get a free swim with your meal which I think is brilliant. Bellingham is a place where I used to go every weekend when I was a child with family and it's so nice to have some time away in the countryside. 
Find more from Yasmina here:
---
Southern Islands, Thailand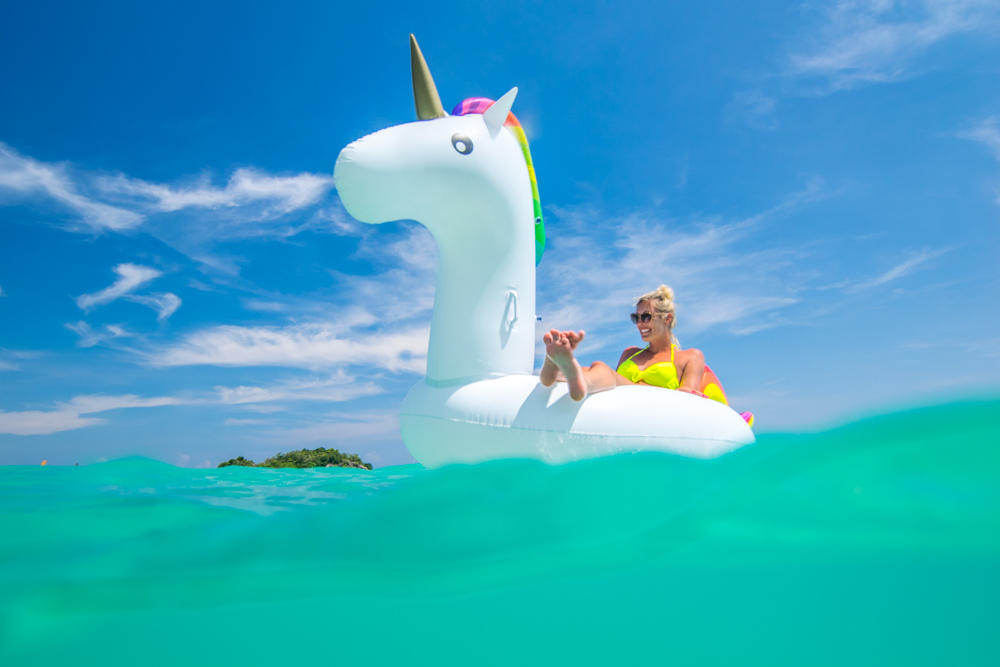 By Hannah from Getting Stamped
We just got back from our last trip of 2016, and it was the icing on the cake to a year of amazing travels. We spent two weeks on the islands in Thailand. The first time on the Thai islands was on our Thailand honeymoon in 2012. We hired private long tail boats for $45 a day to bring us to remote private beaches, hiked to waterfalls on Koh Adang, enjoyed Singha beers while watching gorgeous sunsets, did some amazing snorkeling, ate some of the best Thai food right on the beach, rode my 8 foot unicorn in the sea, had endless $8 an hour beach massages, and much more. I hope a have a trip like this every year. Can't wait to see what 2017 has in store.
Find more from Hannah (and her husband, Adam) here:
---
Coron, Palawan, The Phillipines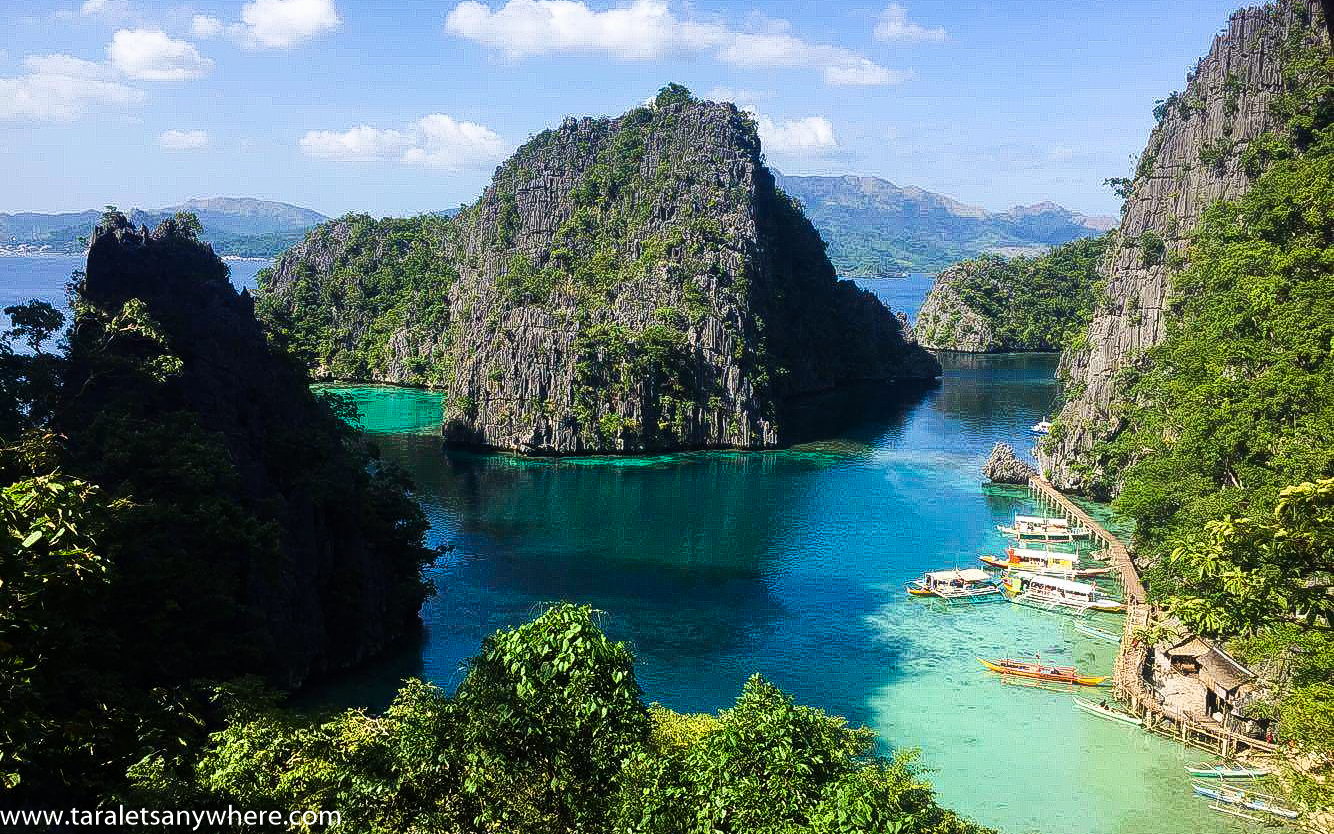 By Kat from Tara Lets Anywhere
Coron is definitely my best travel this 2016, and that's saying a lot considering that I'd also been to a few amazing beach destinations in the Philippines. There are various reasons that made this trip a favorite. One, it's my first time traveling solo, and it made me realize how liberating it is to explore on my own. Second, the views in Coron are really out of this world. Although Coron has been a tourist attraction for several years now, the lagoons and islands have been well preserved. I loved swimming in green lagoons and lakes; snorkeling to see colorful fishes, giant clams and corals; and just beach bumming. I still feel elated when I remember this trip.
Find more from Kat (and her partner Hali) here:
---
Chidagoriga-Fuchi Park, Tokyo, Japan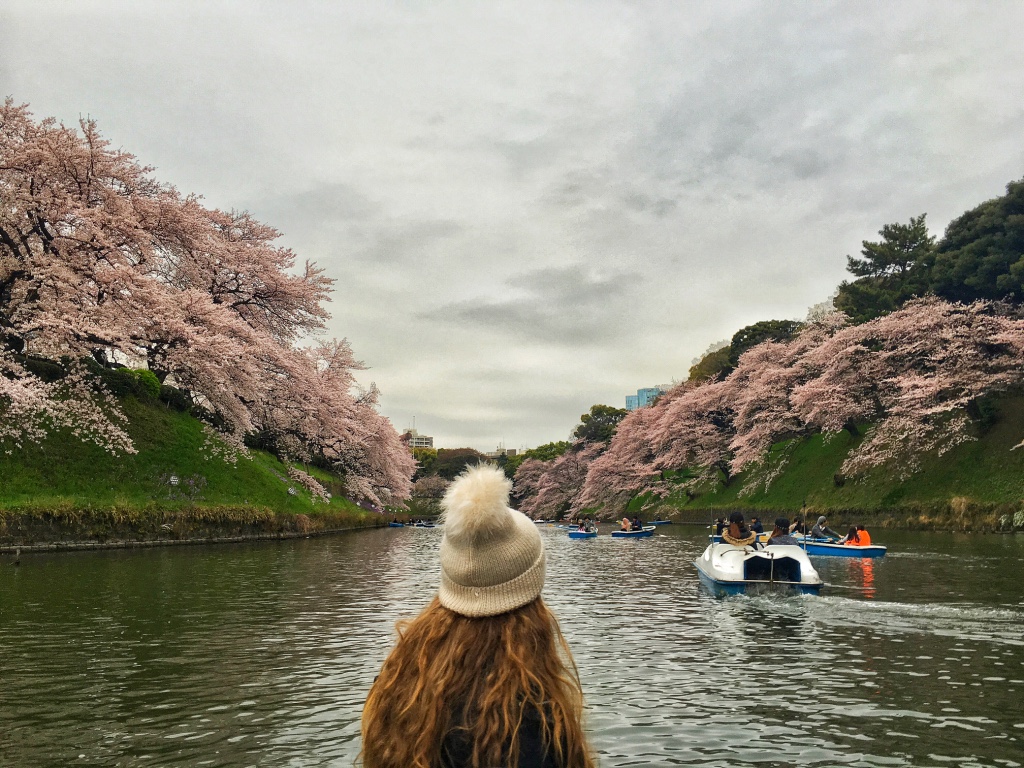 By Sophie from Travel Matters
I always find myself coming back to Japan and after three visits, I'm trying so hard to refrain from booking a one way ticket again for next year! Of all my trips in 2016, Japan still tops them all. Whether you're visiting in Autumn when the burnt red and orange leaves are falling or during the Spring when bursts Cherry Blossoms are found on every street corner and park, it's always beautiful. Friendly people, cheap and delicious food and everything kawaii is found in this culturally rich country – what's not to love? A major travel highlight for me this year was when I found myself rowing a little boat down the Chidagoriga-Fuchi Park river in Tokyo amongst hoards of pink cherry blossoms. Trust me, you will find it hard to leave Japan just like I did in April this year.
Find more from Sophie here:
---
Dominican Republic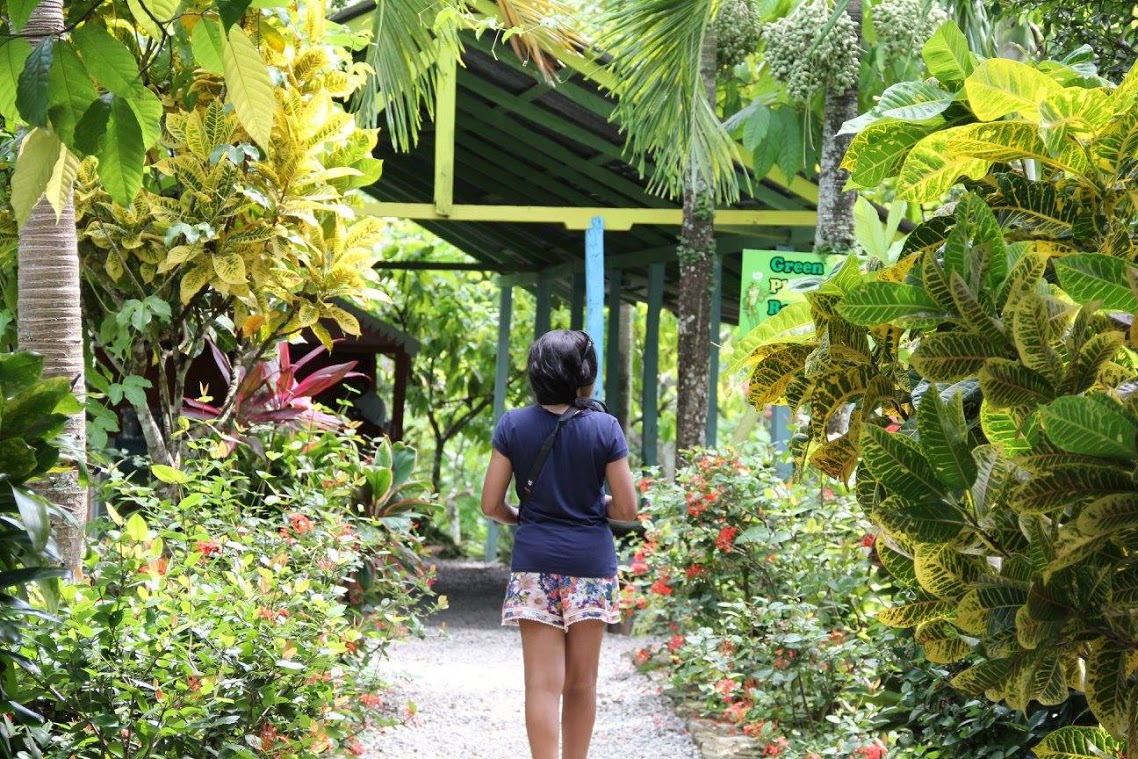 By JaMeka from Got the Travel Bug Too
The best place I've been to in 2016 is hands down the Dominican Republic. I have never seen so much lush greenery and beautiful turquoise water in my entire life. The water was so clear that I could actually see my feet underneath! The Dominican Republic isn't just about resorts and beaches, but also its beautiful culture too. I really enjoyed meeting the locals and learning about their way of life. They work so hard for their family and have such kind hearts.
Find more from JaMeka here:
---
Where was your favourite trip of 2016? And where are you planning on going next year? Let me know in the comments!
Katie x